Curved TV became one of the outlets for TV in the transition. This screen is similar to the IMAX screen we saw in cinemas. A slightly curved screen can provide a better wrap-around look and give us more in-depth viewing experience. .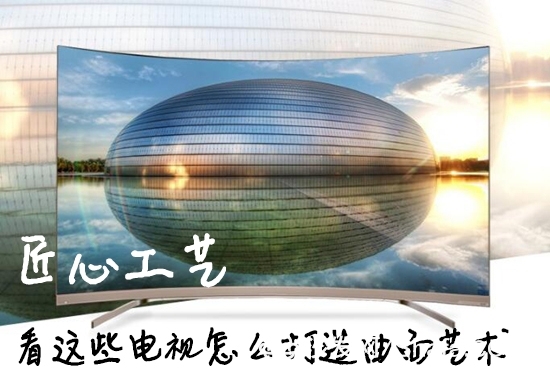 And relatively speaking, the same size of the flat-panel TV, the curved screen gives a greater sense of people, a wider field of vision, because the slightly curved edge to the user can be closer to the user, and the screen central position to achieve the same viewing angle. The curved screen conforms to human visual structural features and can make each point on the screen reach the eye with equal distance, eliminating the visual distortion of the edge of the screen and having natural and comfortable viewing.

According to the total data released by China Yikang in the first 45 weeks of 2016, the penetration rate of curved TV sales has risen to 7.4%. In addition to various excellent visual experiences, the model has broken the tradition and subverted the traditional flat-panel TVs. The "bend" style has a sense of art and can create a more atmospheric atmosphere than a straight one. Curved TVs can bring different flavors to the living room in the home, and the overall appearance value increases by a notch. Today, I will introduce several curved TVs for everyone, let us come together to beautify the living room.

Hisense LED55MU8600UC

Hisense LED55MU8600UC is a ULED curved television produced by Hisense. It not only has good picture quality, but also adopts an ultra-thin surface integrated module technology. It is made of a triangular metal middle frame design and thick metal plate to bring a sturdy body, not only to the United States, but also to the outside world. Concurrently.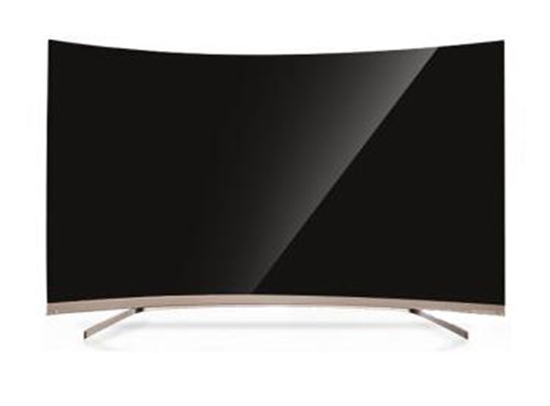 This TV uses the third-generation ULED technology and Hi-View Pro chip developed by Hisense. This SOC picture quality chip is also the first TV chip in China. At the same time Hisense ULED3.0 ultra-definition TV will also raise the brightness of LCD TVs to 1200 nits, achieving tens of millions of contrast and ultra-high color gamut range

The bi-directional 4KM EMC+ technology enhances the display effect through vertical two-way scanning, thus expanding the search scope. Under the scenes of high-speed sports such as ball games and motorcycle racing, the phenomenon of smearing and ghosting can be reduced to the degree that the human eye can hardly notice. When watching sports TV subtitles, there will be no jitter.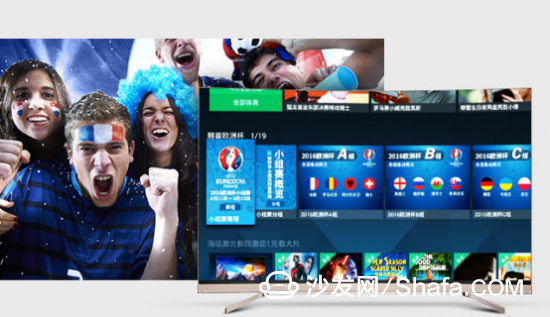 Its high color gamut technology makes the range of color gamut effectively improved. Ordinary color gamut technology is a blue LED lamp that illuminates a yellow phosphor to stimulate a white backlight. The Hisense high-color gamut technology is a yellow phosphor made by irradiating a precise proportion of the ratio of the blue LED lamp. The yellow phosphor is made of two kinds of phosphors, red and green, to optimize the purity of the yellow phosphor. White light source, effectively enhance the color performance and color layering.

Samsung UA55KU6880JXXZ

Samsung UA55KU6880JXXZ is a curved 4K TV produced by Samsung. It has a soft curve, can provide a wider visual field and a consistent viewing distance, can bring a more realistic surround visual experience.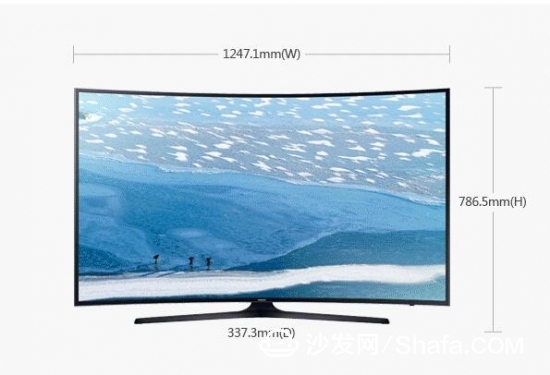 Its automatic depth-of-field optimizes different contrast enhancements for different areas of the screen, making the image level richer and more distinctive, bringing the user an immersive immersive experience.

Samsung's UHD Ultra HD quality enhancement engine, even with low-resolution content, can experience almost ultra-high-definition quality. It uses an innovative 4-step process to convert user-friendly content to higher quality image quality. .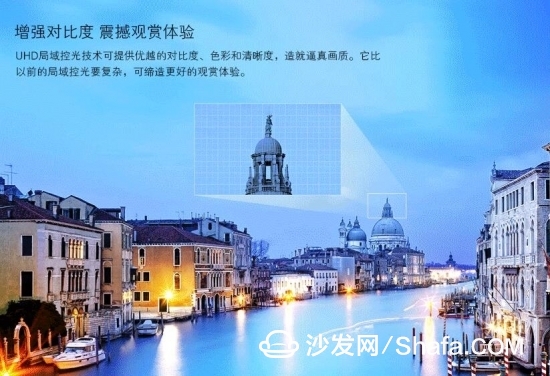 This TV adopts a quad-core processor, which fully enhances the performance of the Samsung Smart TV, allowing it to instantly respond to instructions and running applications, and enjoy multi-tasking.

TCL L55C1-SCUD

TCL L55C1-SCUD is TCL launched a curved TV, this TV uses a slim body design, the thickness is reduced to 5.9mm, narrow frame design, black alloy back plate, the overall appearance of refined and atmospheric.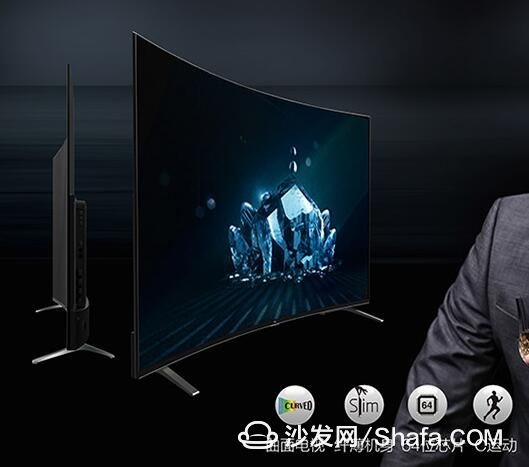 Although light and thin, the TCL L55C1-SCUD is still outstanding in image quality, 4000R curvature, surface high color gamut technology, HDR high dynamic display technology, 4K ultra-clear resolution, to create a visual feast.

TCL's true color flexible surface technology, the color filter and TFT components for flexible technical innovation, to create a curved science and comfortable 4000R curved screen, visual experience has greatly improved.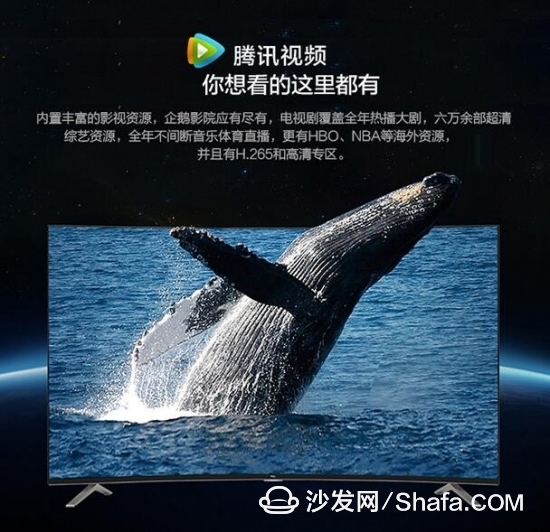 It uses an advanced 64-bit chip, giving it a strong heart, no long boot waiting, and a quick and smooth control experience. It can be easily controlled whether it is a large-scale game or a multi-tasking operation.

Toshiba 55U8600C

Toshiba 55U8600C is a Toshiba curved 4K TV, 9.9mm slim body design, all-metal frame steel structure, R4000 curved LCD screen, the appearance of the atmosphere.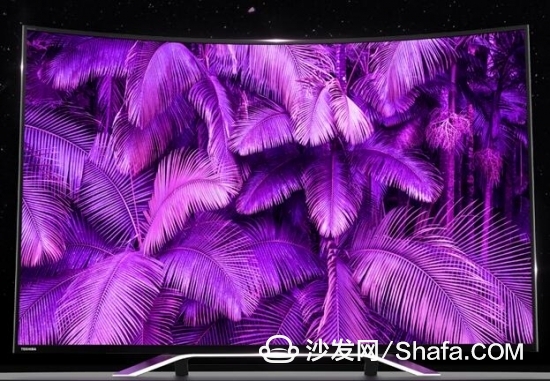 It uses the new REGZA high color gamut technology to restore the true color of the picture and has a more powerful color expression than Toshiba's first generation high color gamut.

Dynamic light and shadow HDR can be intelligently decomposed and optimized, displaying more exciting details of the screen, and MEMC intelligent motion compensation to make the motion picture more smooth, real and vivid.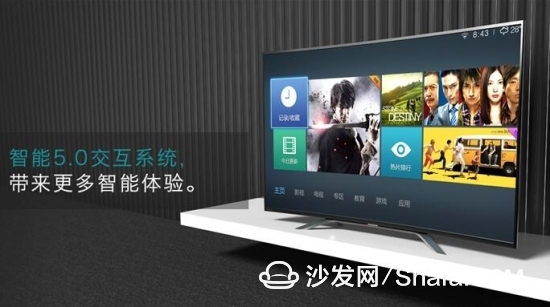 It uses MS828 chip 4-core CPU + 4 core GPU configuration, with a higher frequency of 1.4GHz, standby mode in seconds to start, large-scale games run more smoothly, better 4K video decoding speed.




Smart TV/box information can focus on smart TV information network sofa butler (http://), China's influential TV box and smart TV website, providing information, communication, etc. on TV boxes, smart TVs, smart TV software, etc. Answering questions.

Fume EXTRA is a pre-filled Disposable Vape pod system device that is compact, a pocket-friendly size and easier to carry. The Fume EXTRA Disposable 1500 puffs is powered by 850mAh built-in battery and 6ml pre-filled pod with tasty e-liquid. Check out our collection of disposable vape bundles.

Fume extra vape . fume vape , fume vaporizer, fume disposable vape .

Shenzhen Ousida Technology Co., Ltd , https://www.osdvape.com