PXIe background:

PXI Express technology was introduced in PXI to significantly increase bus bandwidth. PXI integrates PCI Express into the PXI standard to meet more application needs. PCI Express technology can be integrated into the backplane while maintaining backward compatibility with existing systems. In addition to the x1, x4, and x8 PCI Express links, the system controller slot supports up to x16 PCI Express links, providing up to 6GB/s of bandwidth for PXI Express backplanes. With PCI Express technology, PXI Express increases the available bandwidth in PXI by more than 45 times, from 132MB/s to 6GB/s. At the same time, it maintains software and hardware compatibility with PXI modules. Because of this performance enhancement, PXI can be used in many new applications, many of which were previously only possible with expensive dedicated hardware.

The system controller is an important part of the PXI Express module, so the appropriate system embedded control module has a very broad role in promoting the application of PXIe.

COPious-PXIe embedded module:

Around the 17th of last month, InnovaTIve IntegraTIon released a new COPious-PXIe embedded module that implements the PXIe high-performance control module. Based on the Xilinx Zynq Z-7045 SoC, the module features a dual-core ARM Cortex-A9 MPCore processor and a very rich Xilinx programmable logic block. One of the ARM processors on the COPious-PXIe embedded module can run Linux, while the other can run an RTOS combined with Linux. At the same time, the board has 1Gbyte of DDR3 SDRAM, which can save the code and data of the ARM processor.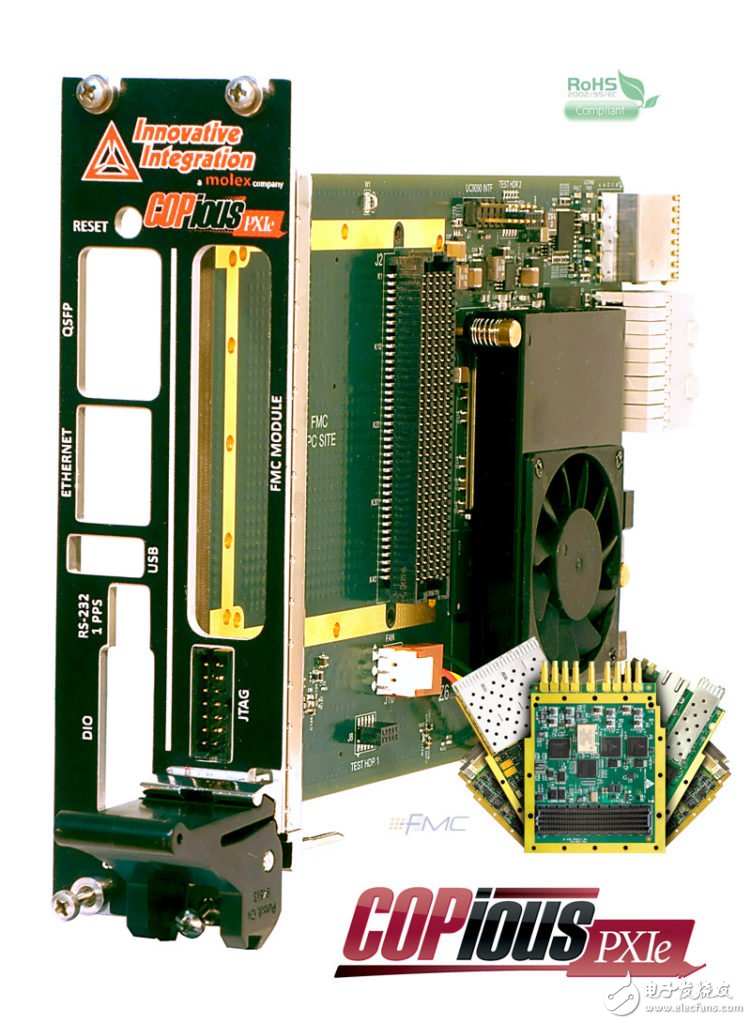 Figure 1: COPious-PXIe Embedded Module

In addition to the dual-core ARM Cortex-A9 MPCore processor, the Zynq Z-7045 SoC includes a 350K programmable logic unit, 19.1Mb of BRAM and 900 DSP48E1 DSPs. Modules and units with a lot of processing power can be built on these on-chip components through the Xilinx Vivado tool.

The COPious-PXIe embedded module features HPC FMC connectors for front panel access and a variety of high-performance FMC modules that allow for extensive hardware customization using a wide range of I/O-enabled components, including high-speed ADC and DAC, QSFP+ or SFP+ fiber network port or 10G Ethernet port.

Below is a block diagram of the module: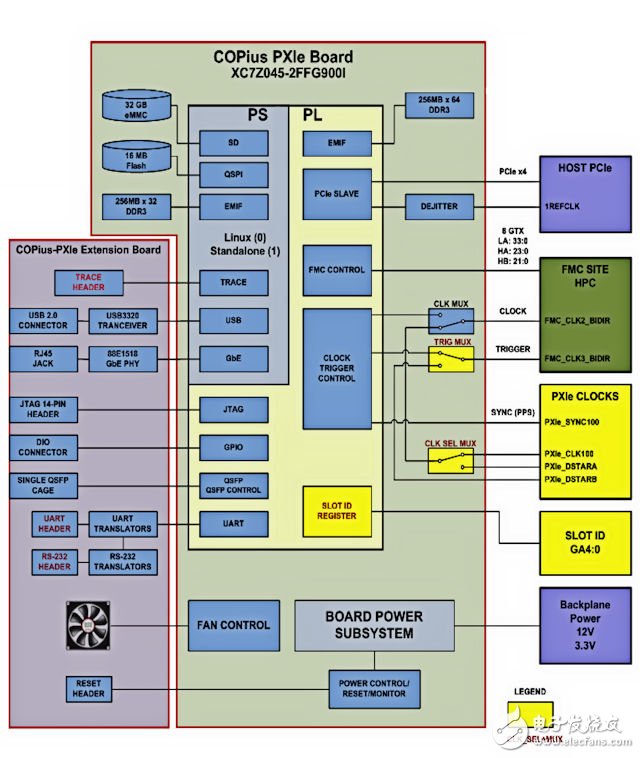 Figure 2: COPious-PXIe embedded module structure

Why would you choose ZYNQ:

As described above, the Zynq Z-7045 SoC uses a dual-core ARM Cortex-A9 MPCore processor that can simultaneously run Linux and RTOS. The Zynq Z-7045 SoC's rich programmable logic resources can accommodate encoder and decoder IP logic. Strict timing requirements to meet performance requirements allow us to modify application driver software and custom designs, as well as GUI interfaces for application design.

to sum up:

The Zynq Z-7045 series is widely used in many different fields, such as the transplantation of Ultra HD (UHD) H.264 video codec IP to the Zynq Z-7045 SoC. This Zynq Z-7045 SoC embedded module can be perfectly loaded on the PXIe bus to achieve rich functions. It also shows that the Zynq series has created 1+1>2 functions in an emerging way by adding ARM processors. I believe that Zyn is constantly being explored and recognized by designers. There will be more advanced products to promote social development and progress, let us wait and see!

Disclaimer: This article is compiled by the electronic innovation network Xilinsi Chinese community, reproduced with the author, source and original link, otherwise, this website will retain the right to pursue its legal responsibility.

Bluetooth Earphones,On Ear Earphones,Cheap Wireless Earbuds,Wired Bluetooth Earphones

TOPWAY EM ENTERPRISE LIMITED , https://www.topwayemltd.com