This article explains the specific common classification of computer chip brands and computer chip models, including CPU chip brands, graphics chip brands, network card chip brands, etc., and which models they have.

1. Computer chip brand - CPU chip brand:

Intel Corporation

Intel is the big brother who produces CPU. In the personal computer market, it has the largest pavement - it has more than 75% market share. Intel's CPU has achieved the de facto x86 CPU technical specifications and standards. With the popularity of personal computers, Intel Corporation has become the world's largest technology giant in the design and production of semiconductors.

Intel's current mainstream chipset is H55, P55\45/43, G45, etc. Intel chipset is often divided into series, such as 845, 865, 915, 945, 975, etc., the same series of models are distinguished by letters.

AMD

The CPU currently used has several products, except for Intel, the most powerful challenger is AMD. AMD's motherboards start with A, like the A55/A75/A85/A88, which means using the AMD chipset. For the AMD motherboard chipset, the larger the general number, the newer the motherboard and the better the performance.

IBM and Cyrix

The strength of IBM lies in the high-end laboratory. The non-civil CPU of the studio, after the merger of National Semiconductor Corporation NS and Cyrix, finally has its own chip production line, and its finished products will be increasingly perfect and complete. The current MII performance is also good, especially because its price is very low.

IBM has introduced PowerPC for the first time since 1993, which is derived from the POWER architecture. PowerPC was designed from the ground up to run on a variety of computers: from battery-powered handheld devices to supercomputers and mainframes. So far, there have been MicroPCs such as PowerPC 600 series, PowerPC 700 series, PowerPC 900 series, PowerPC 400, and POWER1 all the way to POWER8.

IDT Corporation

IDT is a rising star of processor manufacturers, but it is not yet mature.

VIA VIA Technologies

VIA VIA is a motherboard chipset manufacturer in Taiwan, which acquired the aforementioned Cyr department of Cyrix and IDT and launched its own CPU.

VIA (VIA) provides a complete solution for the specific design of the major platforms, including Apollo PT supporting the PenTIum 4 platform, PM series chipsets, and Apollo KT/K8T series supporting AMDAthlon and K8 processors.

Domestic dragon core

GodSon is a general-purpose processor with state-owned intellectual property rights. There are already 2 generations of products, which can reach the low-end CPU level of INTEL and AMD on the market. Now the English name of Loongson is loogson.

The domestic dragon core mainly has the chips of Longxin No.1, Longxin No.2 and Longxin No.3, and each model is subdivided into 1A, 1B, 2E, 2F, 2G, 2H, 3A, 3B and other models.

ARM Ltd

An international technology, a few companies that only authorize their CPU design and do not manufacture their own. Embedded application software is most often executed by ARM architecture microprocessors.

ARM is just a core, ARM does not produce chips by itself, and licenses to semiconductor manufacturers. At present, there are hundreds of various processor models based on the ARM core. In the domestic market, there are commonly used chips from ST, TI, NXP, Atmel, Samsung, OKI, Sharp, Hynix, and Crystal. Users can select their most suitable chips to design their own application systems based on their application needs, from performance and function.

Freescale Semiconductor

Formerly known as Motorola's Freescale, it designs several embedded devices and SoC PowerPC processors.

Freescale chips are based primarily on the ARM® Cortex®-M0+ and M4 cores. The i.MX application processor below is an ARM®-based single-core/multi-core solution.

2. Computer chip brand - graphics chip brand:

Computer chip graphics chip brand, the top ten famous brands are Intel Intel, Samsung SAMSUNG, AMD, Nvidia, Qualcomm, TI Texas Instruments, Toshiba Toshiba, Micron Micron, Renesas Renesas, Mediatek MediaTek.

3. Computer chip brand - network card chip brand:

Computer chip network card chip brand, the most popular brands are the following Intel Intel, Pulian TP-Link, D-Link, Tenda Tenda, Netcore Netcore, Broadcom Broadcom, Emulex, QLogic, B-Link , Mercury MERCURY and so on.

This Fast Wireless Charger, also names Wireless charger,Wireless Phone Chager,Wireless Charger Pad is universal for Qi Enabled smartphones from 4.0 to 6.2 inches such as Samsung Galaxy S9 / S9 Plus / S8 / S8 Plus / S7 / Note8, iPhone X / 8 / 8 Plus and more(Note: Please don`t put a much thick case, Ring Holder or Pop Sockets on your phone)Compact and lightweight design is convenient to carry while travel around the world.The wirelss charger is an intelligent product for charging,and it`s slightly tilt design ensures you a comfortable viewing angle It is compatible with all devices which are with Qi wireless.Upon classical and elegant design, Wireless Car Charger could bring you much better charging experience as it is more convenient and safe.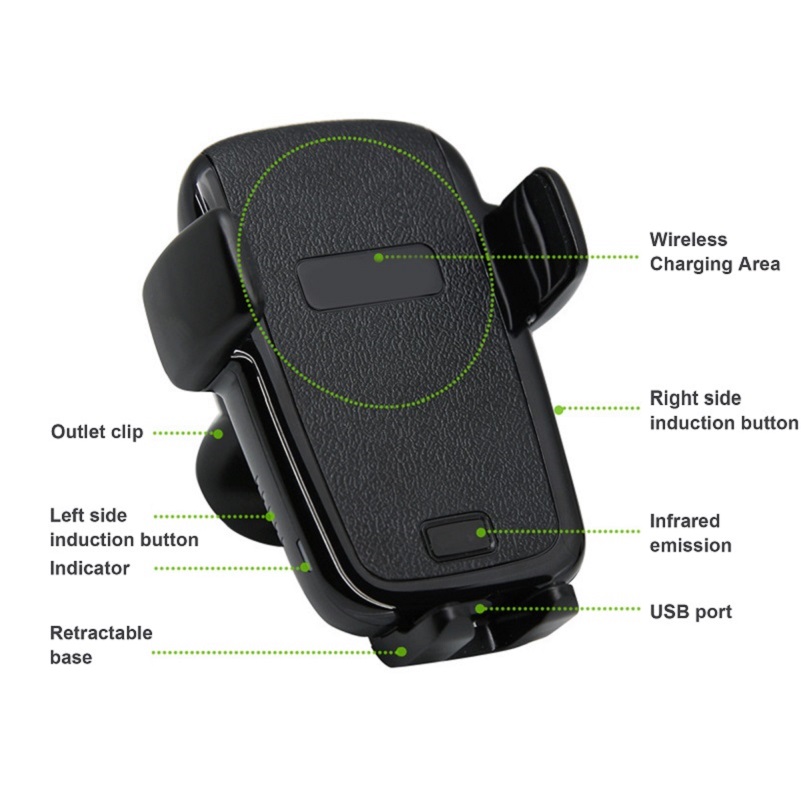 Fast Wireless Charger,Wireless Mobile Charger,Samsung Qi Charger,Cordless Phone Charger

Shenzhen Hequanqingnuo Electronic Technology Co., Ltd. , https://www.hqqnbattery.com