2016 Guangzhou Guangya Exhibition continues to heat up the light billion network scene is unprecedentedly hot
Release date: 2016-06-11 Source: Light billion network share:




On June 10th, the second day of the 21st Guangzhou International Lighting Exhibition, the friends who participated in the exhibition must have a lot of gains. Of course, if you come to the exhibition, you will definitely feel the enthusiasm of the F48 booth in Hall 5.2 of the A-zone. The Chinese network library "Lianyi Net" does not matter to the scene. Xiaobian now takes you to feel their enthusiasm!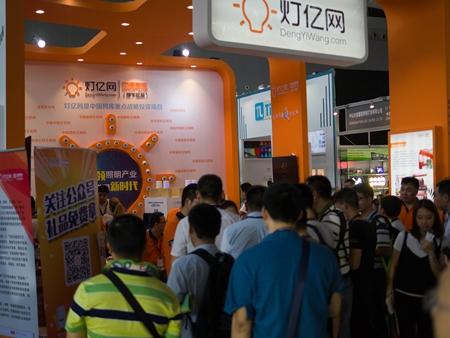 The Chinese network library "Lianyi Net" was in the market during the Guangya exhibition. The audience, manufacturers, distributors, manufacturers, engineering companies, design companies, etc., all expressed their strong interest in "Liangyi.com".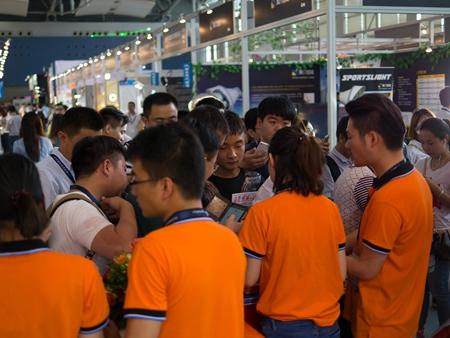 The "Lianyi Net" booth was extremely hot, and the visiting consultants continued, but the staff of "Yuanyi.com" was patiently and carefully explained for everyone.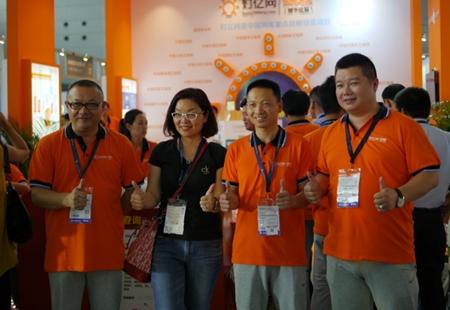 The "Liangyi.com" exhibition was also concerned by the media in the same industry. Ms. Chen Yumei, President of China Lighting Network, visited the exhibition area and had a deep conversation with several founders of the Chinese network library "Yuanyi.com".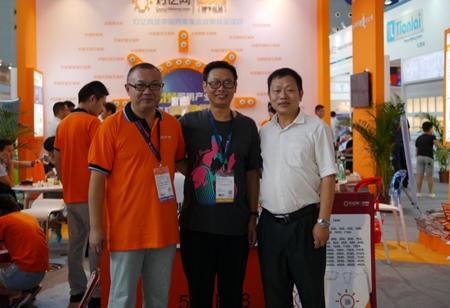 At the same time, Mr. Ye Yongjin, the dean of the China Lighting Industry Original Design Institute, the authority of the lighting industry, also came to the booth of "Yuanyi.com" and the "Internet + Lighting" industry of China Net Library "Lianyi Net" The Internet platform model represents a great affirmation.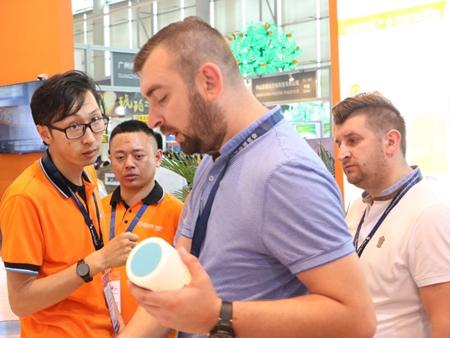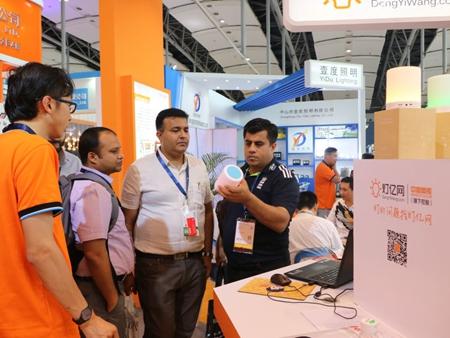 The Chinese network library "Lianyi Net" staff used people's fluent language to talk and explain to the international people from overseas. Overseas exhibitors expressed their interest in the emerging model of "Yuanyi.com" and hoped that "Liangyi.com" can Develop overseas markets as soon as possible, and win the blue ocean of the lighting industry together.





Label: 2016 Guangzhou Guangya Exhibition continues to heat up the light billion network scene unprecedentedly hot

DC (AGM Deep Cycle) series is specially designed for frequent cyclic discharge.

By using strong grids and specially designed active material, the DC series battery offers 30% more cyclic life than the standby series.
1. Long shelf life
It can be stored for a long time period and no need to recharge during storage. Battery left-over capacity can be as high as 70% after being stored for 1 year and can be restored to 85% of its full capacity when fully recharged.
2. Over-discharge performance under low voltage
This battery can be restored to 80% of its full capacity while others only being rendered to failure because of the sulfuration of the sulfur-acid and its consequent maintenance, after subject to a long period of repeated over-discharging due to frequently engine igniting, lighting and insufficient charge for the battery caused by short-distance driving and low speed.
3. Over-discharge performance under high voltage
Being charged at 16V(not recommended, though, this battery can be as high as 95% of its full capacity, no drying up in the electrolyte due to little gas releasing and all released gas being absorbed by the plates, while this kind of sealed lead-acid battery usually being charged by an external 14.8V charger which is designed with different emphasis between amperage and voltage(because the charge voltage for flooding lead-acid battery is usually at 16V, so the prevalent charge voltage is 16V, it will be soon rendered useless caused by drying out of the electrolyte if the ordinary battery being charged by a 16V external charger.
4. Quick charge acceptance
This battery can quickly absorb the momentary charging energy generated by vehicle _borne generator and braking, the testing date shows that it can absorb 70% of the energy released while others only 40%, after being charged under this kind of condition for 1 hour.
5. High multiple rates starting performance
Small in internal resistance and self-discharge, normal temperature starting discharge multiple rates can be as high as 8C20 while other ordinary battery can only reach 6C20, so this battery can be used to substitute high power battery.
6. Super long life span
This battery's life span is twice as long as ordinary battery's due to its slow capacity attenuate rate under repeated deep discharge cycles.
7. Super long life span Battery's consistency
The consistency and balanced discharge performance rendered special match for battery working group unnecessary and only need to replace the damaged one in case there is any, thus speeding the responsiveness of post-sale service.

Vrla Deep Cycle Batteries,Vrla Agm Storage Batteries,Rechargeable Vrla Agm Storage Batteries,Vrla Storage Deep Cycle Battery

Starlight Power Industrial Company Limited , https://www.starlite-power.com