On October 18th, 2010, the 9th Guzhen Lighting Fair and LED Lighting Application Exhibition was grandly opened in Guzhen Town, Zhongshan City, Guangdong Province, which is known as the "China Light Capital". The Light Expo will launch a variety of exciting exhibitions in the Guzhen Lighting Plaza.

With the theme of "Let the lights be brighter and the lights are greener", this year's Light Fair will launch the LED application exhibition in time, combining traditional lighting with high-tech, low-energy LEDs. It is understood that LED application exhibitions accounted for 30% of the total, and the exhibition area doubled compared with last year's LED Display area. Focusing on the LED lighting industry, this year's Light Expo will focus on cultivating the LED emerging lighting industry and creating an international LED CIT Y.
2010 Ninth Ancient Town Lighting Fair and LED Application Opening Ceremony

As the famous town of the Pearl River Delta, the town is aimed at the Canton Fair market. With the help of the Canton Fair, the Dongfeng has expanded the domestic and international influence of the Fair. According to statistics, this year's Light Expo has slightly increased in the number of exhibitors, booths and exhibition area, but the overall situation has remained basically stable. Among them, 603 exhibitors, the number of booths reserved is 2,250, and the exhibition area is 20,281 square meters. In order to attract more high-quality merchants from the Canton Fair to visit and purchase at the venue, the Fair has opened a free through train to solve the travel problems of the Canton Fair merchants in the Jinhan Exhibition Center and the Guzhen Lighting Plaza. Canton Fair merchants can more easily and quickly arrive at the venue to visit and purchase.
Welcome letter from Xue Xiaofeng, deputy secretary of the Zhongshan Municipal Party Committee
Speech by Chen Yansheng, Chairman of China Lighting Association

In addition, the focus of this year's Light Expo is the official opening of the Guzhen Lighting Price Index. The Guzhen Lighting Price Index is based on the production and management enterprises in the ancient town as the price data mining unit, which is conducive to giving play to the advantages of the lighting industry cluster in Guzhen. At the same time, as a professional lighting town, Guzhen, the opening of its lighting price index will further regulate the lighting market, which is conducive to the structural adjustment of the lighting industry and accelerate the transformation of local lighting and economic development.
Guzhen Lighting Price Index Sampling Company Awarding
Guzhen Lighting Price Index Release Ceremony
Representatives of famous trademark enterprises in Guangdong Province receive awards

Indoor Fixed LED Display is easy for installation and dis assembly.The products brings better value in LED Displays field.Fast cooling: excellent heat dissipation performance to protect the module circuit.High refresh rates:With high refresh rates, our products can display flicker-free video images.The High gray level and good color uniformity are available thanks to our brand IC and led lamp.Seamless connection: The aluminum die-casting technology together with the high-precision CNC procession make it reach ±0.05mm seamless assembly.Noiseless:Combined with the noiseless power supply and no fan design,the cabinet is totally silent.Low brightness and high: grayscale:14Bit-16Bit gray scale to bring excellent performance when brightness is reduced to 20%.

It is widely used in shopping mall,advertising,Conference,pubs and other indoor place. Standard module size with aluminum material cabinet.It is convenient for you to replace the parts of the module. High contrast and high gray scale.Small pitches allow you to enjoy high definition pictures and high color fidelity and uniformity.Widely viewing angle: The viewing angle including 140 degree at horizontal line and 140 degree at vertical lines, which provides you a wide range to enjoy the picture.Long life span and low power consumption secure the products high efficiency and practicality. In other words,It makes you save money.High refresh rate guarantee the smooth of the video.

Small pixel pitch series, ultra-high-definition LED display, high resolution for sophisticated display.Wide range of colors, good color uniformity, no rainbow effect, and strong stability.Die-cast magnesium alloy cabinet, seamless, no border, no size splicing, adjustment accuracy of 0.01mm.Metal cooling structure, magnesium alloy material ensures perfect heat dissipation, no noise, no fan.Suitable for indoor rental and stationary applications, ultra-thin, dual handles and quick-locking devices for easy field installation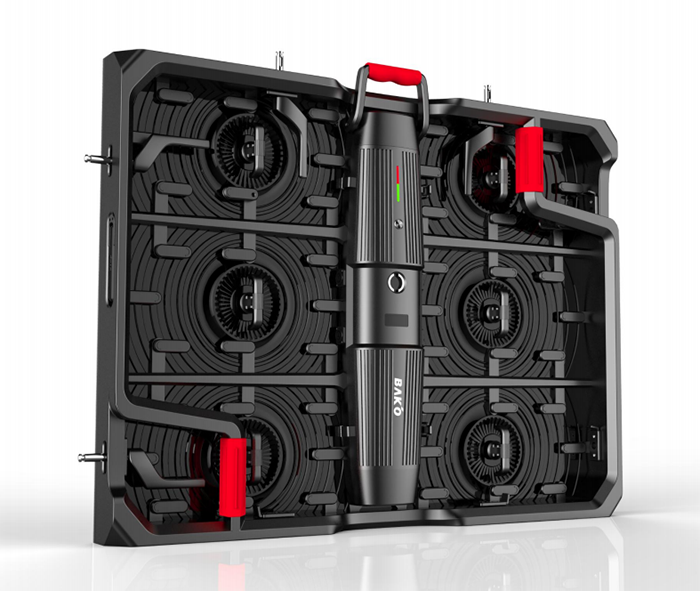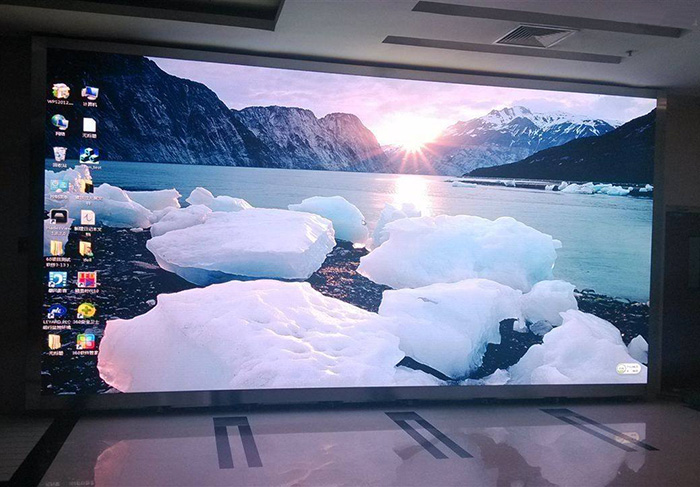 Indoor Fixed Led Display,Indoor Led Display,Indoor Led Screen,Fixed Led Screen Display

Shenzhen Bako Vision Technology Co., Ltd. , http://www.rentalleddisplays.com